Flexible, Comfortable Cycling Headgear
Keep Your Head Cool and Dry with Our High-Quality Caps
Top off your cycling kit with our one-size-fits-all cycling cap. Constructed from the same CoolMax wicking material as our jerseys, our lightweight cycling cap features an inner sweatband and elastic sizing.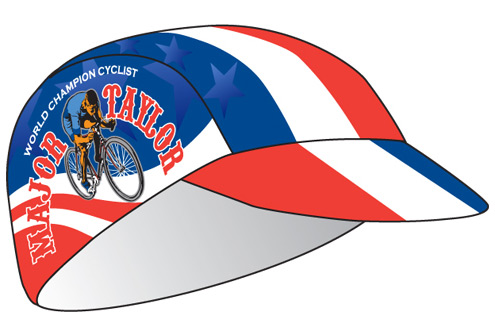 Our custom cycling caps can be designed to complete your team kit, with matching colors and design. We offer design documents you can download to create a cap pattern that matches your exact specifications, or you can work with us to design one that your entire team will agree looks fantastic.
Wear our cycling cap alone while off your bike, or under your helmet for an extra layer of sun protection or to help move moisture away from your head. Our caps are flexible enough to ball up and carry in a jersey or pants pocket without causing them to lose their shape. These top-notch caps instantly retain their shape when opened.